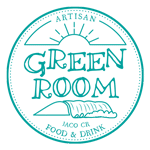 FINE DINING EXPERIENCE
Enjoy Artisan food & drink in an urban oasis, featuring live music every night!
The dream of Green Room was conceived I'm 2011 by Raquel Salazar and Kip Dressel. It came to life in 2012. The concept was a simple one, freshly prepared locally sourced ingredients served in a laid-back atmosphere. Over the las couple years Green Room has grown on its own, being shaped by the needs of our local community. Its become a hub for local and traveling musicians, artists, and beer enthusiasts alike!
You can always find a great selection of the latest craft beef offerings from Costa Rica's best brewers and fresh local, artisan, homemade and organic products from within the country. Everything is made fresh to order at Green Room.
Frente al Helado de POP's, Pastor Diaz,Jaco, Costa Rica. 61101
Contact Business