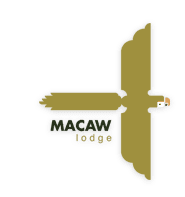 Welcome to Macaw Lodge Costa Rica
Opening in 2011, Macaw Lodge is a working, growing and evolving center for eco-tourism, research and conservation.
Resting among the hills and lush forests of Cerros de Turrubares in the Central Pacific region of Costa Rica, Macaw Lodge is more than an eco-resort. It's a paradise where you can indulge your passions while discovering the genuine natural wonders of Costa Rica.
Birding
More than 300 migratory and resident species.
Yoga
Surrounded by trees as far as the eye can see, flowers, waterfalls and sky.
Food
A healthy, delicious and diverse menu, just from farm to table.
Sustainability
Meet a working model of sustainable and environmentally mindful living.
Carara, Costa Rica Central Pacific
Contact Business